Communiqué de presse
Signature d'un mémorandum d'entente entre Klima-Agence et le LIST pour renforcer la collaboration dans le domaine de la transition énergétique.

Ce jeudi 26 octobre 2023, Klima-Agence et le Luxembourg Institute of Science and Technology (LIST) sont fiers d'annoncer la signature d'un mémorandum d'entente, visant à renforcer leur coopération et à évaluer les possibilités de travailler ensemble sur des projets de recherche conjoints ou des activités mutuellement bénéfiques.
Cette étape renforce l'engagement des deux parties à promouvoir la coopération, rechercher des financements auprès de la Commission européenne et d'autres organismes, tels que le Programme Horizon Europe et le Fonds National de la Recherche (FNR), ainsi qu'à soutenir des programmes d'innovation et des initiatives de soutien environnemental.
Les sujets clés de cette collaboration comprennent les communautés énergétiques, la rénovation, l'économie circulaire axée sur les approvisionnements, l'évaluation du cycle de vie et la conception urbaine. Dans ce cadre, les deux parties s'engagent à créer un partenariat pour encourager l'innovation, soutenir des projets de recherche communs et maintenir une collaboration étroite sur les activités de recherche en cours.
Ce mémorandum d'entente renforce la coopération entre Klima-Agence et le LIST et ouvre la voie à une collaboration fructueuse, renforçant ainsi leur capacité à relever les défis de la transition énergétique et à promouvoir la durabilité.
À propos de Klima-Agence
Klima-Agence
Shaping our future together
La mission de Klima-Agence est de soutenir tous les acteurs de la société dans leur engagement pour la protection du climat et la transition énergétique.
Nos activités ciblent la réduction de la consommation énergétique, la promotion des énergies renouvelables, de l'habitat et de la mobilité durables ainsi que la gestion des ressources naturelles et l'implémentation de l'économie circulaire.
Notre équipe pluridisciplinaire met en œuvre son expertise au service des particuliers, des communes, des professionnels et des institutions pour mieux les accompagner, les sensibiliser aux problématiques concernées, leur proposer des approches novatrices et mettre à leur disposition des outils de communication fonctionnels.
Notre structure est soutenue par l'État du Grand-Duché de Luxembourg, représentée par le ministère de l'Énergie et de l'Aménagement du territoire, le ministère de l'Environnement, du Climat et du Développement durable et le ministère du Logement, et en collaboration avec la Chambre des Métiers (CDM) et l'Ordre des Architectes et Ingénieurs-Conseils (OAI).
Contact presse
Fenn Faber,
Directeur
À propos du LIST
Le Luxembourg Institute of Science and Technology (LIST) est une Organisation de Recherche et de Technologie (RTO) dépendant du Ministère de l'Enseignement Supérieur et de la Recherche dont la mission est de développer des prototypes de produits / services compétitifs et orientés marché à destination d'acteurs publics et privés.
Avec ses près de 700 employés, dont 77 % sont des chercheurs ou experts en innovation du monde entier, le LIST est actif dans les domaines de l'informatique, des matériaux, des ressources spatiales et de l'environnement, et travaille sur l'ensemble de la chaîne de l'innovation : recherche fondamentale et appliquée, incubation et transfert de technologies. En transformant les connaissances scientifiques en technologies, données et outils intelligents, le LIST : éclaire les citoyens européens dans leurs choix, soutient les pouvoirs publics dans leurs décisions et booste les entreprises dans leur développement.
Pour plus d'informations sur le Luxembourg Institute of Science and Technology : www.list.lu
Contact presse
Paramita Chakraborty,
Press Officer

communication@list.lu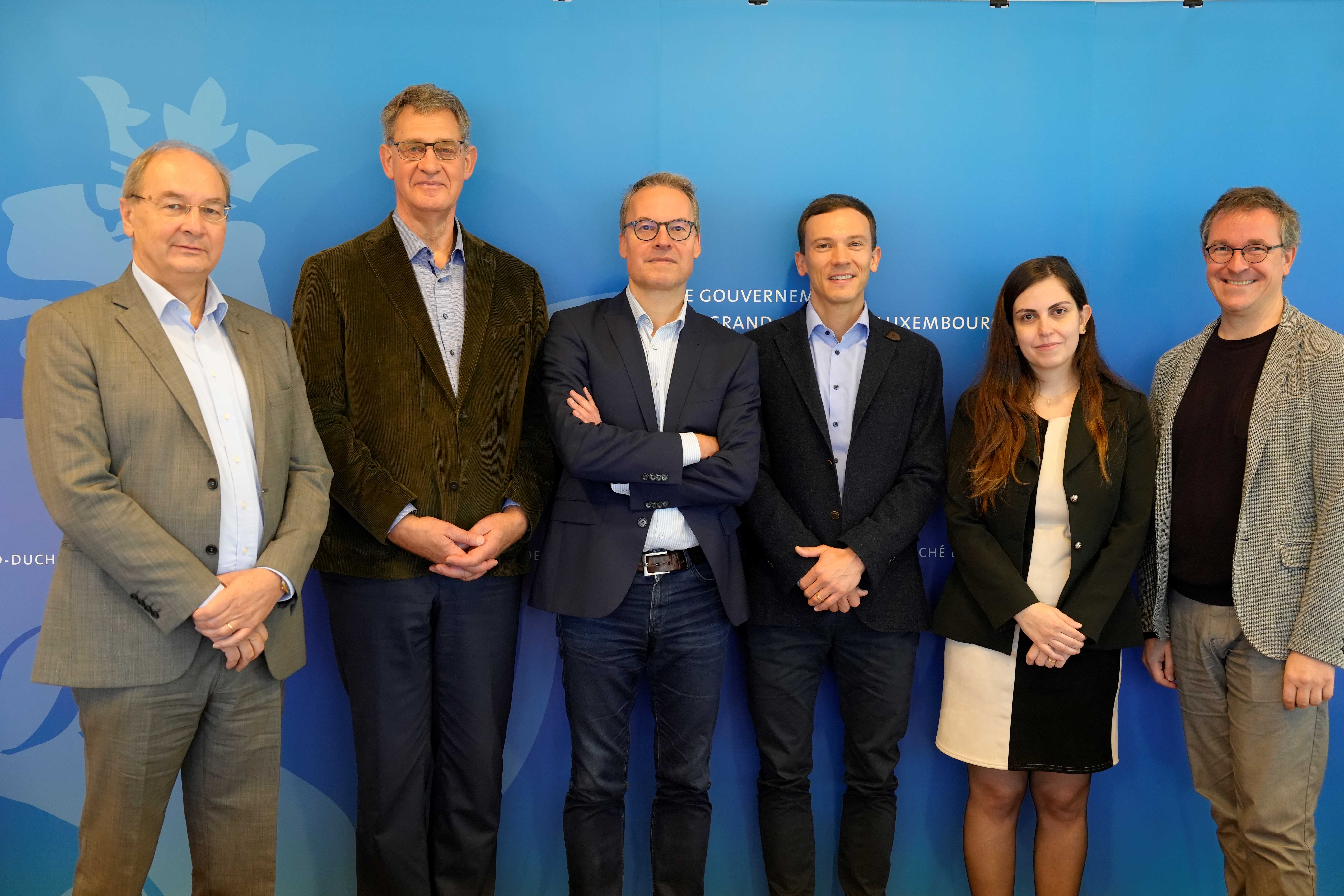 Signature d'un mémorandum d'entente entre Klima-Agence et le LIST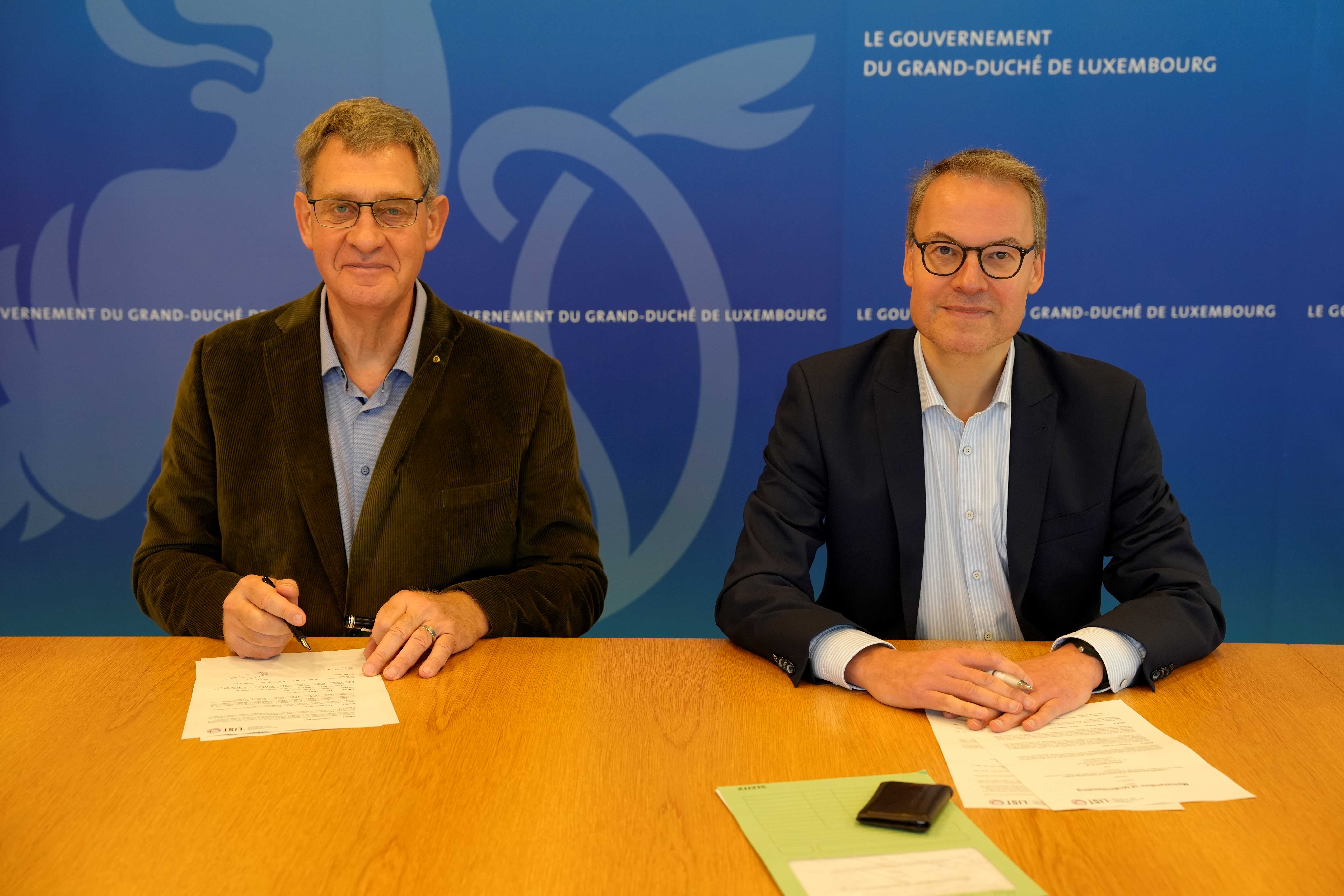 Signature d'un mémorandum d'entente entre Klima-Agence et le LIST